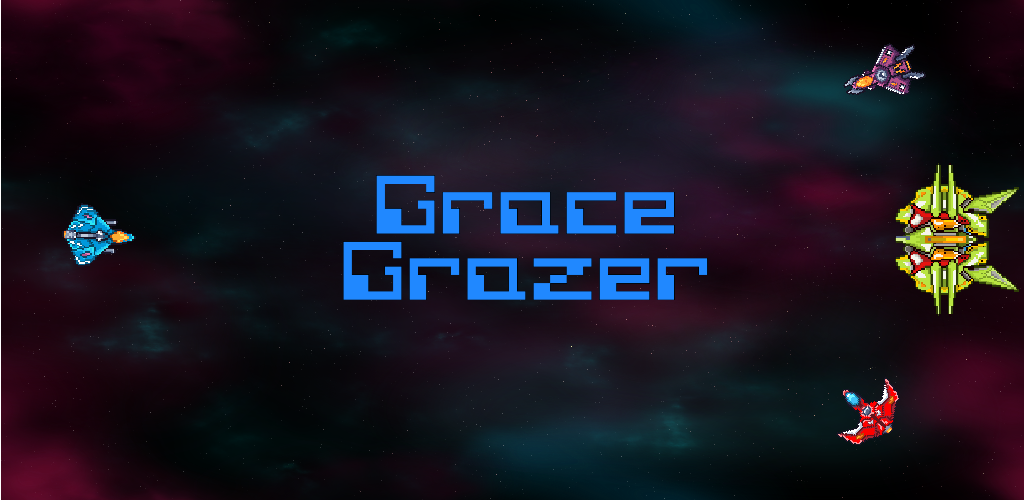 Grace Grazer
Grace Grazer is a spaceship and bullet-hell Rogue-like hybrid game.
You need to deal with 20 hybrid stages with 4 unique BOSS!
Swipe your finger and help your spaceship to clear the stage!
Features:
->Simple Touch Interface
->Special GRAZE system! You can try to move your spaceship near those bullet and watch what's happening! :D
->20+ Enemies with different styles
->4 unique BOSS with special movement
->25+ upgrades to ride out the storm!
->Shop stage also
->And more...
Facebook: https://www.facebook.com/Graze-Studio-2304932556456130/

Itch: https://grazestudio.itch.io/grace-grazer
Asset used:
Aracde Item Pack
Dynamic Space Background
Galaxia Sprite Pack
Pixel Art Spaceships for Shmup

Pixel Font Pack

8 Bit SFX pack

Pure 8 Bit Magic

Available on